New Frontiers in the Federal Push for Climate Data
---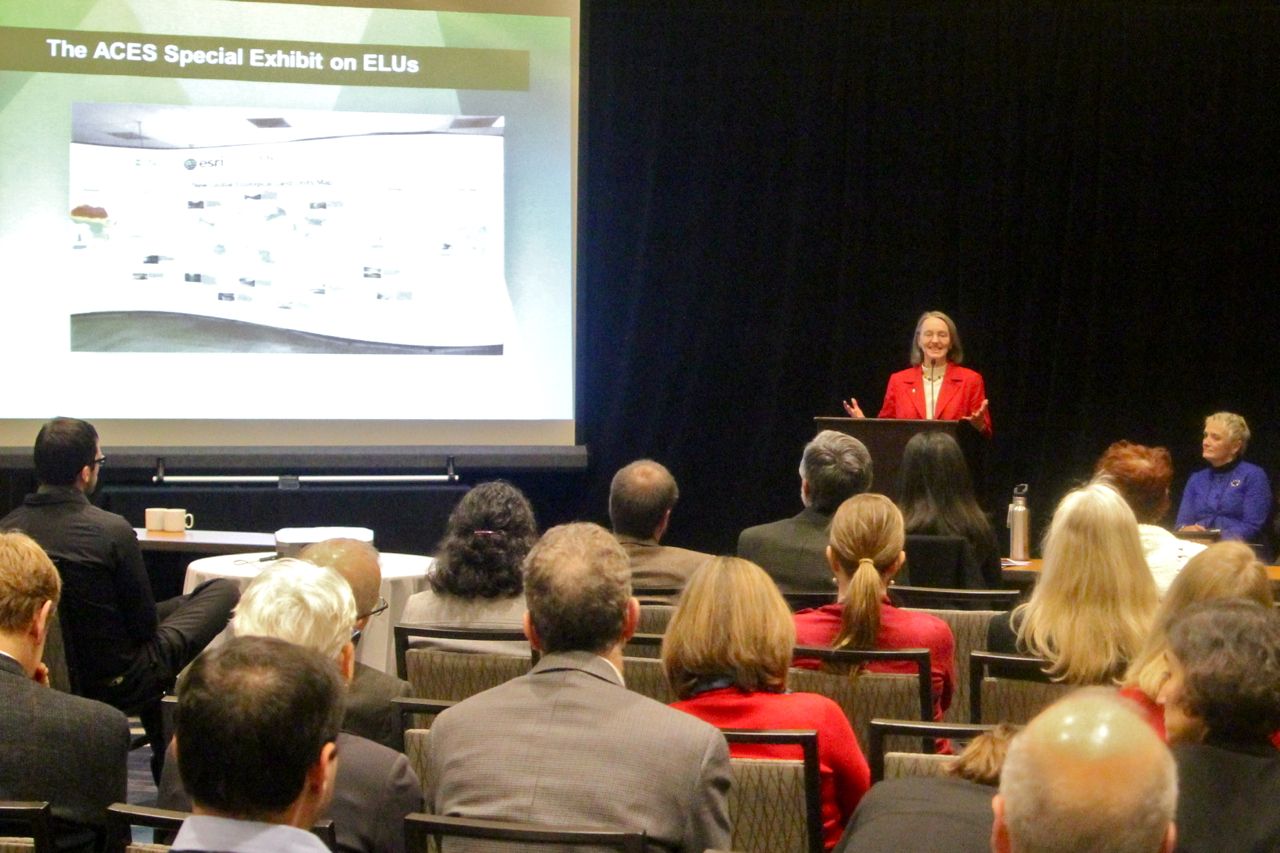 In the face of a rapidly changing climate, how can scientists and decision-makers collaborate better to safeguard the integrity of the water we drink, the food we eat, and the natural processes that sustain human societies? This crucial question is seeing long-sought attention thanks to an array of federal initiatives launched last week—efforts aided in part by NatureServe data and expertise.
Last week's ACES conference (A Community for Ecosystem Services) brought a slew of innovations to light. Two of the new tools—EcoINFORMA and a map of ecological land units around the world—will help President Barack Obama's Climate Data Initiative prepare communities for climate change, protect biodiversity, and gain a better understanding of ecosystem services and ecosystem vulnerability.
EcoINFORMA is the federal strategy for mobilizing and integrating environmental data, intended to increase the participation of data providers and users and make data more interoperable through common standards, efficiencies of scale, and improved curation. The new Global Ecological Land Units map, built to a resolution of 250 meters, is the most detailed map ever produced of the physical components—geology, landforms, and elevation—of the world's ecosystems. Nearly 4,000 terrestrial ecosystems have been mapped, with thousands more to come.
"By unleashing the power of our vast and open data resources, the Climate Data Initiative helps spark private sector innovation and will leverage resources for those on the front lines who are dealing with climate change," U.S. Department of the Interior Secretary Sally Jewell said in a statement. "We are pooling into one place data from across the federal government to make it more accessible to the public and we hope our efforts will inspire other countries to follow suit."
NatureServe's Role
EcoINFORMA and the ELU map saw their first public demonstrations on Wednesday (Dec. 10) at a town hall forum held as part of the ACES conference—a moment hailed as historic by the several dozen conservationists in attendance.
"We have a convergence of a lot of exciting new tools and information," said Olivia Ferriter, deputy director of the Department of the Interior.
One of EcoINFORMA's thematic hubs is Biodiversity Information Serving Our Nation (BISON), which draws from data gathered by nearly 1 million professional and citizen scientists, including NatureServe data on species of conservation concern. The U.S. Geological Survey and Esri led the push to create the ELU map, and turned to NatureServe for advice on how to approach the mapping process and on the most ecologically meaningful way to parse and apply the data. (Learn more about the map here.) 
"The tools presented at this town hall provide an incredibly valuable resource for understanding the sheer variety and complexity of ecosystems across the country, and by organizing the information in ways that make it easier for the public to access and understand," said NatureServe President and CEO Mary Klein. "By working together, we are able to create a more comprehensive understanding of these precious resources and reach the broadest possible audience, who can use the information in their work, or to increase the resilience of their local communities."