In Our Words, the Species We Love
Voices across the NatureServe Network reflect on what stirs their passion for nature
---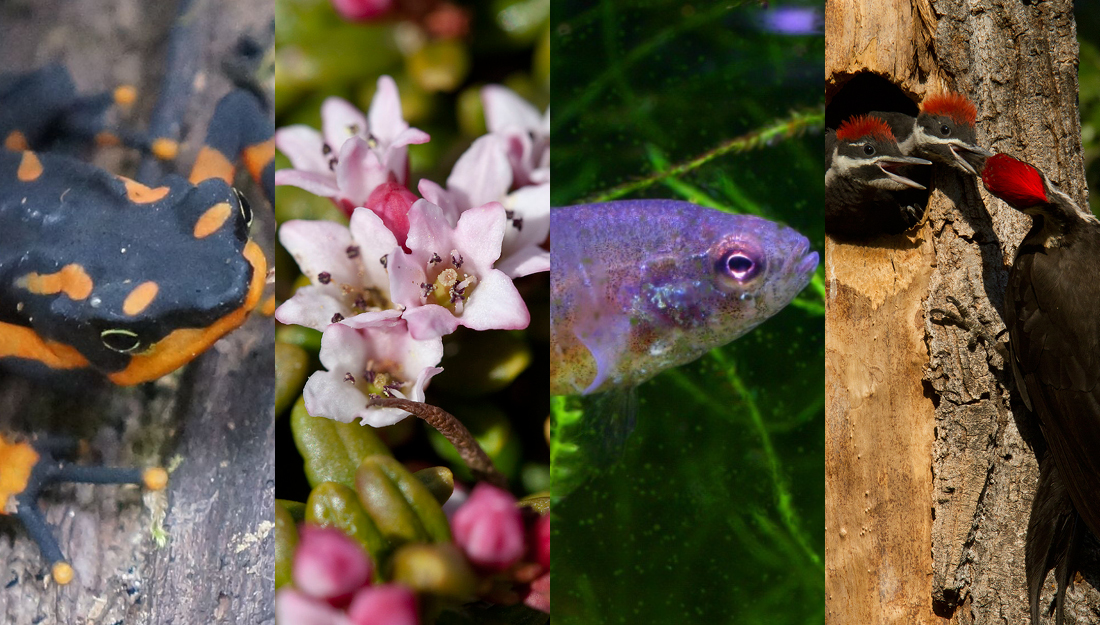 For 45 years, Earth Day has rallied people to take action that betters our surroundings, and also to reflect on why the natural world matters. 
At NatureServe, we delve every day into the details of this natural world, into the biological and ecological building blocks that weave miraculously together to form the fullness of life all around us. Today, our network of scientists and conservation professionals have taken pause to reveal a few of the species and natural communities that they hold dear. 
These are our voices; now we want to hear yours. Send us your vignette or post it on our Facebook page and we'll add it to this article to create a living document of things we care about the most.
Bruce Young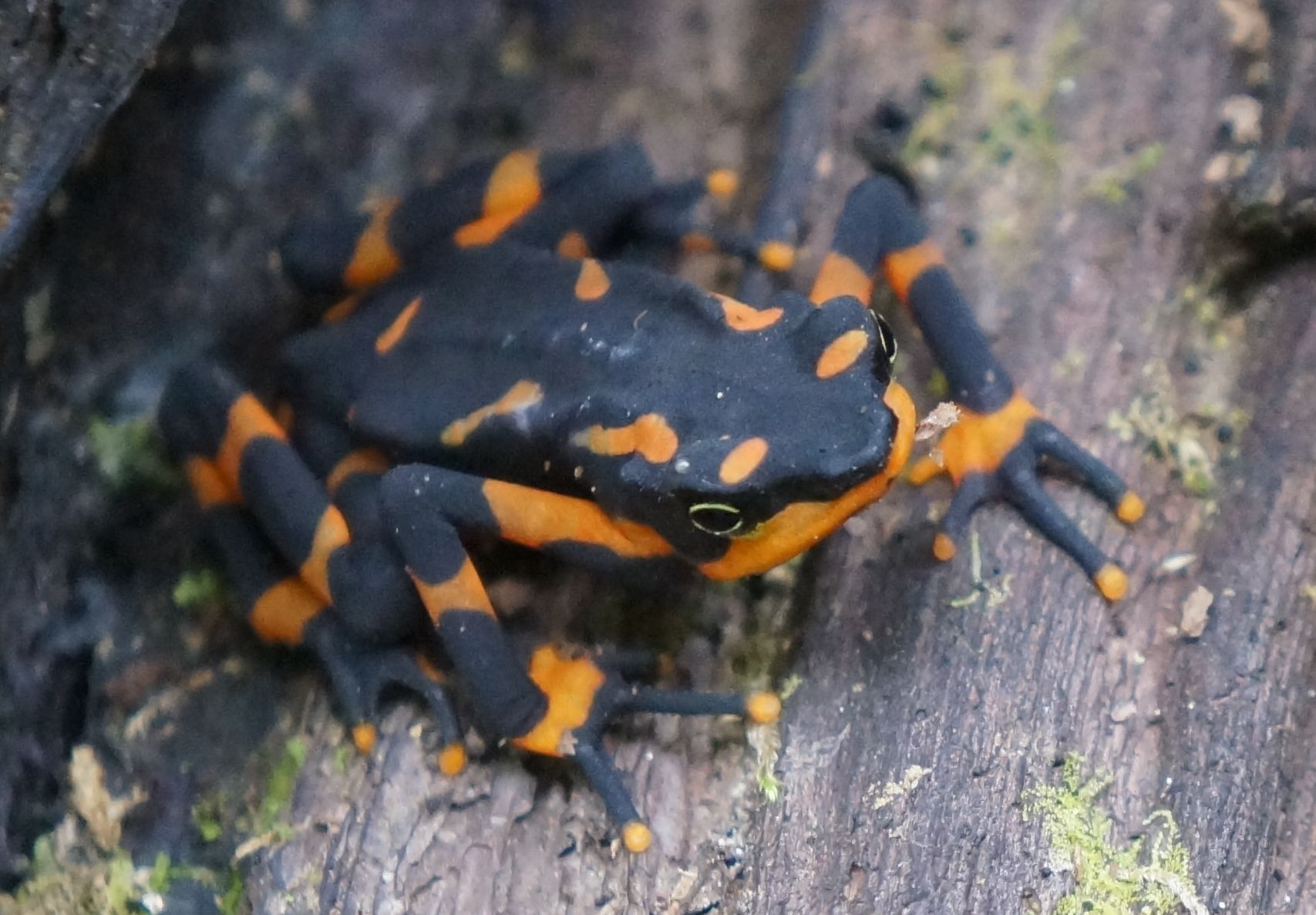 Director of Species Science 
Costa Rica
When I first went to work in a Costa Rican cloud forest in 1987, I remember regularly finding harlequin frogs. At the time, they were just another cast member in the 50-ring circus that makes up the tropical forest. But within a couple of years, harlequin frogs disappeared from that forest and by 2000 only one population of a few individuals was all that was known to persist in Costa Rica. Although the frog was mostly gone, I couldn't get the image of this gaudily colored amphibian out of my mind, and sensed that the future was somewhat lessened by not having harlequin frogs.
In 2013, I took my 11-year-old daughter to a remote farm in southern Costa Rica to census bellbirds. There, one of the caretakers told us about these "frogs colored black and orange" that occurred along a stream bank. My heart jumped. Could it be? We quickly forgot about birds and started searching the stream. Three hours later we found it! Yes, a harlequin frog! Another population lives, and a healthy one at that. That frog is now part of my daughter's life. This is what I care about. If we do the right thing, my daughter's daughter will also live in such a beautiful and bounteous world.
Lesley Sneddon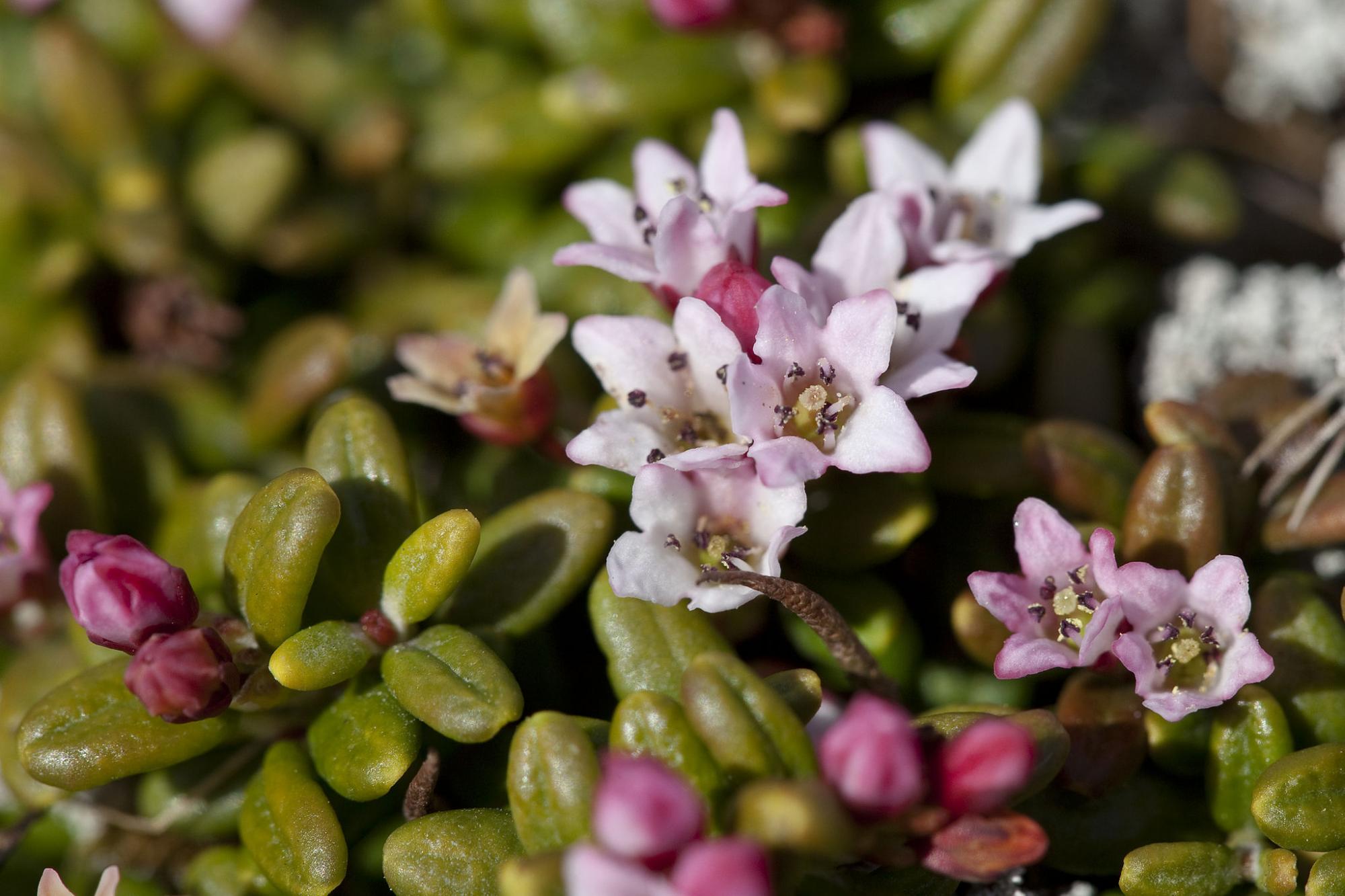 National Ecologist
Boston, MA
I love our native dwarf shrubs. I've always been drawn to the diminutive forms of nature, these often overlooked little survivors. They can reach great age under the harshest of conditions. In the backdunes, beach heather emerges from sand burial by pushing shoots above the sand surface. You can find the lovely bonsai-like broom crowberry on the heathlands of lower Cape Cod, or on the rocky ledges in coastal Maine, or in the New Jersey Pine Barrens. You'll find tiny shrubs growing only in the highest peaks of our New England mountains—Lapland rosebay, diapensia, alpine azalea—little pincushions hunkered down and surviving the harshest, most severe wind and cold, to produce a flush of beautiful flowers during the short summers. 
Cameron Scott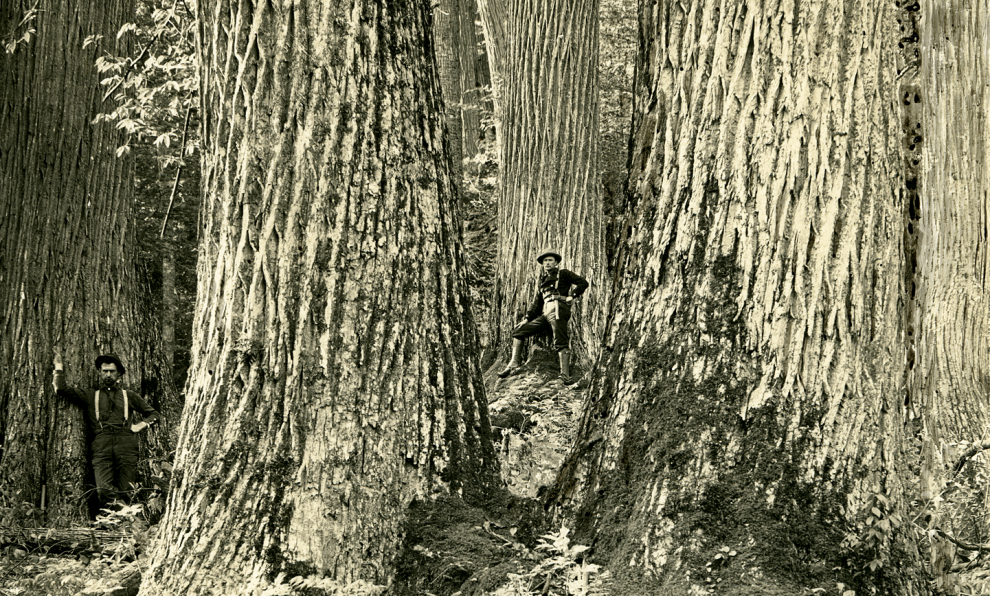 Conservation Planner
Arlington, VA
It's a tough call for me. One of my favorite animals is the octopus for its intelligence and near-magical camouflage, but I think for Earth Day I'll choose a different species: American chestnut (Castanea dentata). These giants of the East provided food for millions, provided lumber that can last 100 years exposed to the elements, and had a majesty that can't be missed even when experienced only through pictures. Despite their dominance they were felled by an invisible disease introduced by accident. They teach us that all species (including ours) and their ecosystems can be fragile under the right circumstances and deserve care and respect on Earth Day and every day.
Milo Pyne
Senior Ecologist
Durham, NC
I would have to mention the aquatic communities of Alabama: very high biodiversity and very low attention being paid, I fear! Alabama is rich in aquatic diversity, with more than 750 species of freshwater fishes, mussels, snails and crayfish—the greatest number in the United States. Over the past 80 years, Alabama has lost more than 67 of these mollusks and fish to extinction, and more than 54 are listed as threatened or endangered by the U.S. Fish and Wildlife Service. Two of my top fish are the Alabama sturgeon (Scaphirhynchus suttkusi) and the spring pygmy sunfish (Elassoma alabamae), both G1/S1. Two of my favorite mussels are the Cumberlandian combshell (Epioblasma brevidens; G1/S1) and the brother spike (Elliptio fraterna; G1 and sadly, SX).
Kat Maybury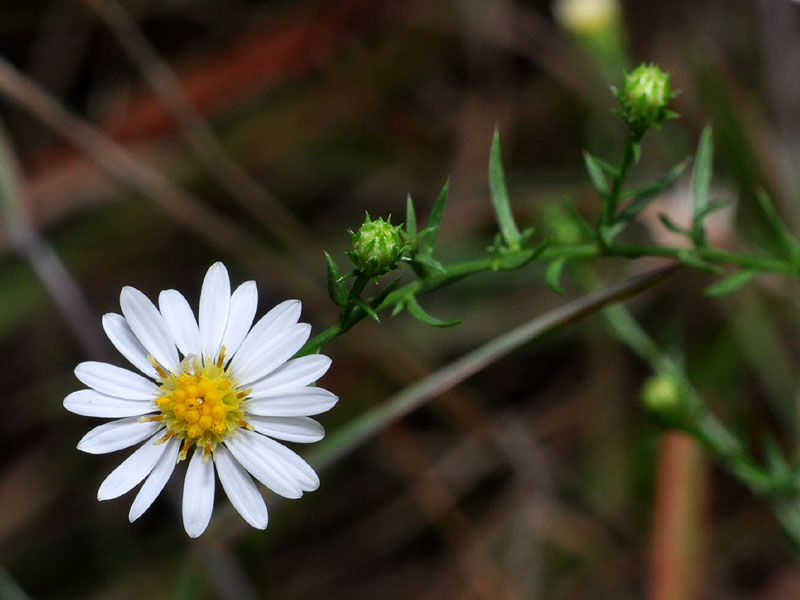 Multi-Jurisdictional
Data Program Manager
Arlington, VA
Serpentine aster: a wiry plant in the sunflower family. It grows in remnant savannahs on stony (serpentine) soils along the Maryland-Pennsylvania border. The stones themselves are distinctly green. Some of the older churches in the area are built from it and they are strikingly, weirdly lovely. I tend to think of the whole mid-Atlantic Piedmont as being forest in its natural state, and mostly it is, but the aster and its unusual rocky/open habitat help remind me of how diverse it can be, too.
Don Faber-Langendoen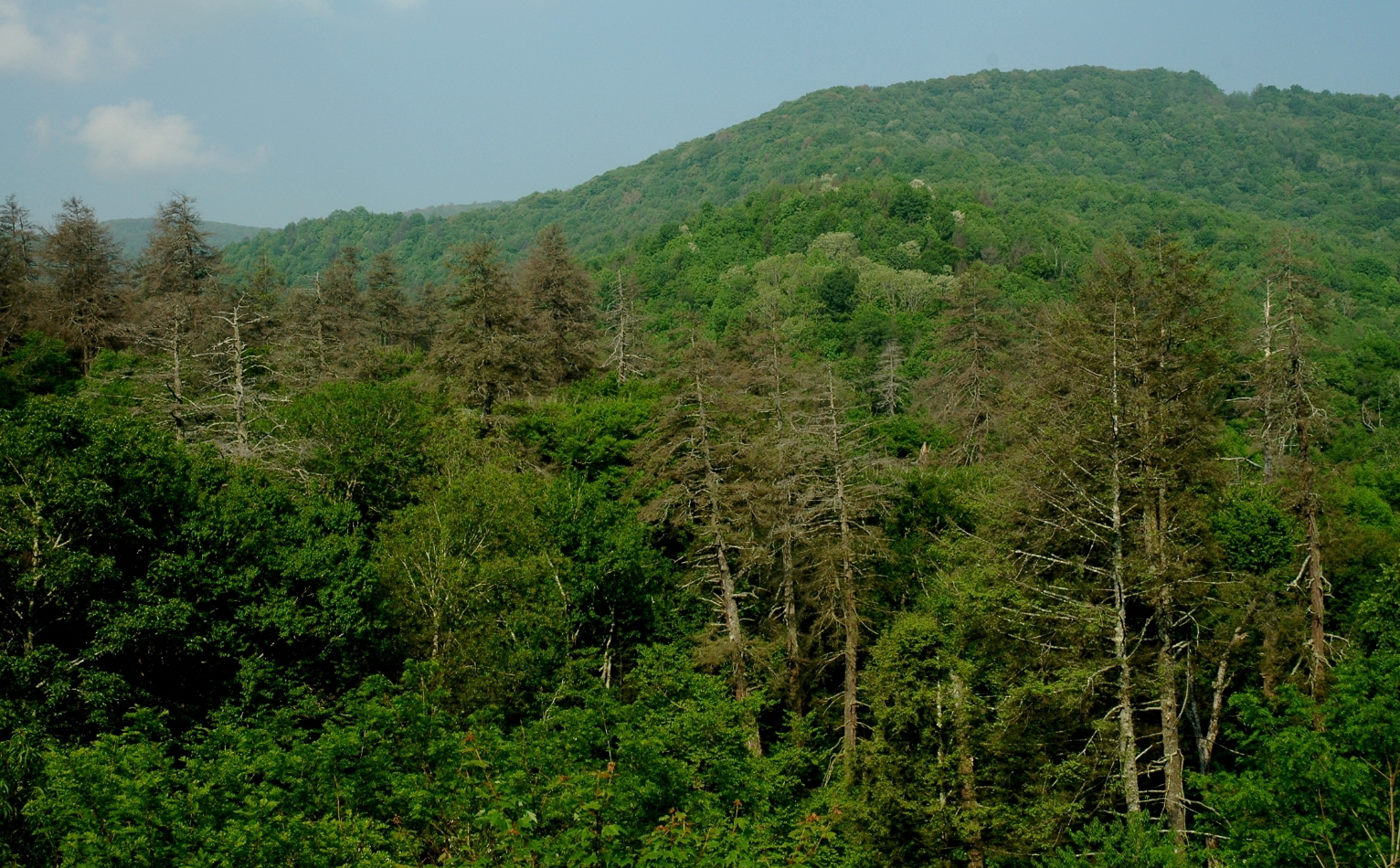 Senior Research Ecologist
Syracuse, NY
Near us, in the Finger Lakes regions of upstate New York, hemlock forests are restricted to cool, moist ravines. These forests are now within reach of the hemlock woolly adelgid, which continues to expand northward. As we hike through these areas, we can only wonder whether someday the forests will have been transformed to a simpler forest type that lacks the special qualities of these woods. In the meantime, volunteers are monitoring these forests to provide early detection, and perhaps enable limited control in certain areas. We can only hope there's a solution coming!
Rickie White
Ecologist
Durham, NC
The Neuse River waterdog is one of my favorite species, despite the fact that I have never seen it in the wild. Every time I wander by waterdog habitat such as the Flat River near my home, I imagine these critters swimming and crawling on the bottom of the riverbed. The concept of this entirely unique, unseen world filled with waterdogs and strange mussels and minnows directly in my backyard stimulates my imagination and helps me remember that we are working to protect both the "invisible" and visible creatures that are part of our natural heritage.
Jason McNees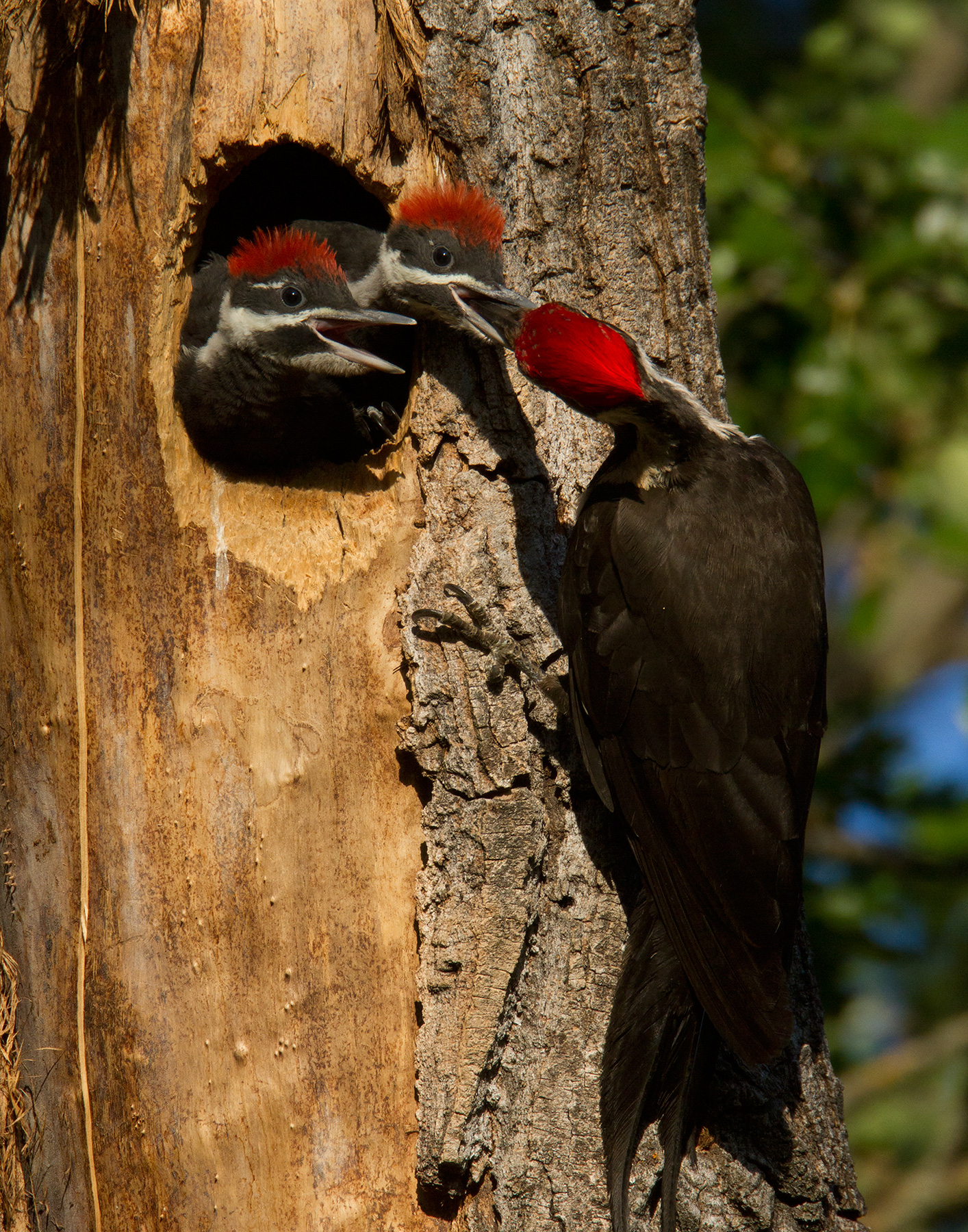 Conservation Data Analyst
Arlington, VA
The pileated woodpecker is one of my favorites. The largest remaining North American woodpecker, it never fails to stop me in my tracks whenever it swoops in from one of the towering oaks in our back yard with a whoosh of its big striped wings, or to pause and look up whenever their machine-gun hammering goes echoing through the neighborhood. They are somehow goofy, awkward, majestic, and graceful all at the same time. They are also a reminder of the importance of not taking species for granted. There was a time when the ivory-billed woodpecker was common in some areas until habitat destruction almost certainly wiped it out, and now the pileated is probably the closest thing people will ever experience to one of those giants of the forest. 
Judy Teague
Senior Regional Ecologist
Durham, NC
Three lines—a little haiku about one of my favorite birds:
a favorite sound
song of black-capped vireo
"come here right-now-quick"
About 30 years ago, I had the pleasure of following black-capped vireos around in the field for a couple of nesting seasons. It was my full time job and one of the best and ecologically formative times in my life. Some people say the black-capped vireo song sounds like "come here right-now-quick" and while that is not always easy to hear in their quite varied musical repertoire, it speaks to my appreciation of them, and the care we need to take of them and their habitat.
Keith Schulz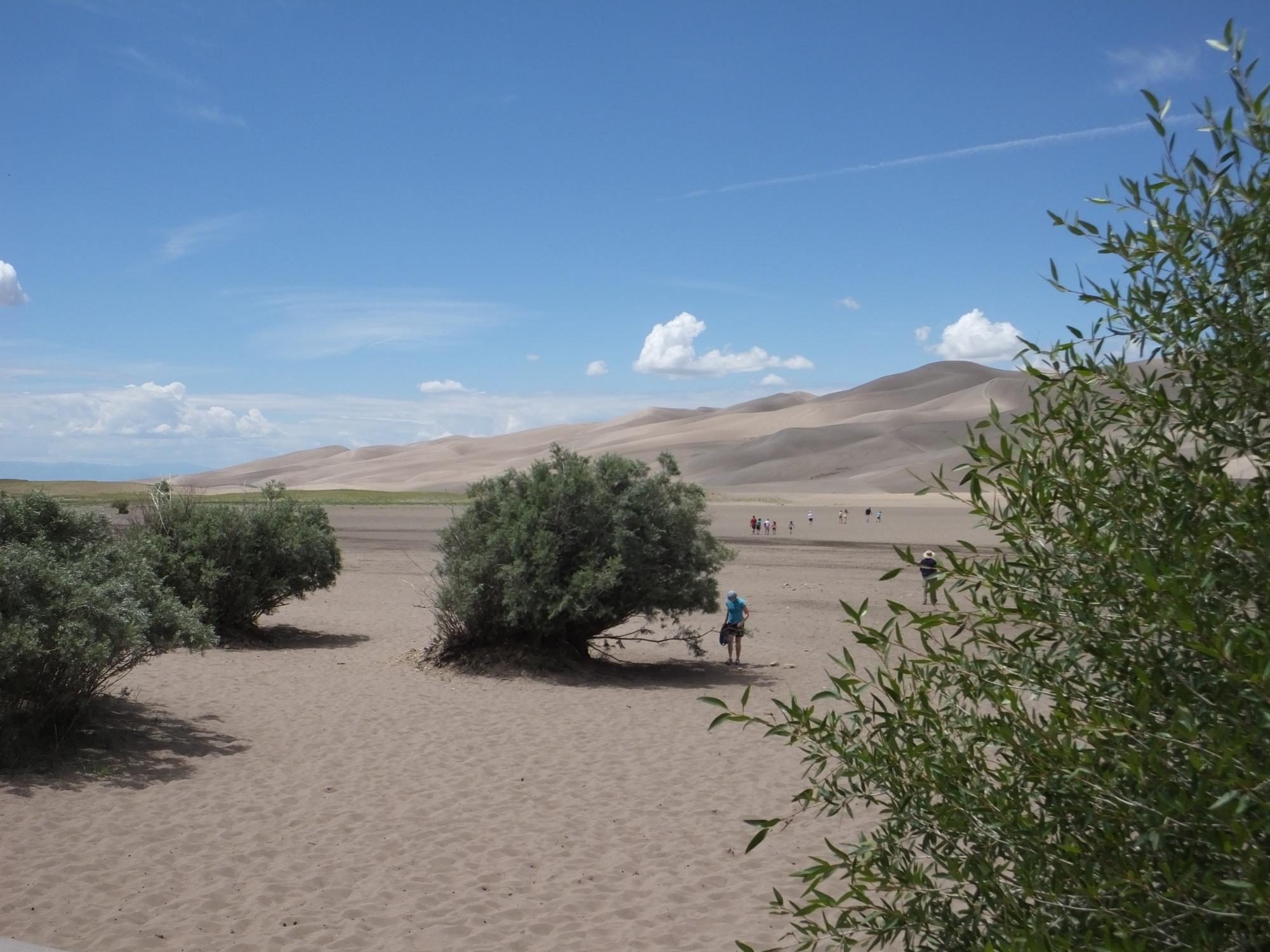 Regional Vegetation Ecologist
Boulder, CO
One of my favorite plant communities, the narrowleaf cottonwood (Populus angustifolia) sand dune forest is found in the sand sheet and dune field associated with Great Sand Dunes National Park and Preserve of south-central Colorado. Stands occur in an unusual, dynamic environmental setting, establishing on braided, sandy streams within a wind-driven, active sand dune system. As the trees grow, they trap wind-blown sand creating a wooded dune. The trees avoid burial by growing faster than sand deposition, and over time both the trees and dune increase in height as well as the distance to the active stream channel as it flows around the growing sand dune.
Lori Scott
Chief Information Officer
Arlington, VA
Owls! Now, I don't have a particular story to go with my pick. I just think owls are super cool, interesting, and beautiful. I'm not the accomplished naturalist that my biologist colleagues are—I can't even tell many owls apart—but I have been lucky enough to observe some in my own neighborhood here in Arlington, and in some other places where I've traveled. I do really appreciate being able to learn from all the brilliant people throughout the NatureServe Network, and maybe someday I'll become a more dedicated and keen observer who records what I see and learns from guide books and other references.
Erin Chen
Chief Development
& Engagement Officer
Arlington, VA
One of my favorite things in nature is lilacs—purple ones—because I love how they smell and it reminds me of spending long summer days in my backyard as a kid, with nothing to do but lie in the grass and look at the huge lilac bushes my mom grew by the side of our house. But my other, very different, favorite is horseshoe crabs. They remind me of Cape Cod beaches, yelling to my sister to not step on a horseshoe crab's tail, and looking for them among the pebbles in the salt water. Horseshoe crabs are also amazing contributors to human health. If you've ever had a flu shot, know someone with a pace maker or joint replacement, or have given your pet a rabies vaccination, you owe a debt of gratitude to the horseshoe crab. Vaccines, injectable drugs, intravenous solutions, and implantable medical devices, both for humans and animals, are quality checked for safety using a test that comes from the blood of horseshoe crabs. It's a reminder that we owe everything we have to nature, and we never know where the next cure for cancer or new technological solution will come from—it might be a species that we cannot afford to lose.
Frank McLean
Software Engineer
Arlington, VA
I can't pick out a single species or community. For me it's more about the diversity of life, the chance of still finding something "new to science."  I'm sure whatever we do as a species, life will go on—things will creep into the niches we've made, the gaping holes we're making, frankly.  But I worry that we are creating and will have to live in an ugly monotone, a sort of "standardized biosphere," surrounded by just those species that can bear our presence or live off our refuse. That's why conservation of diversity is so important to me.
Dorina Sepulveda
Former Bi-lingual Executive Assistant
Arlington, VA
On Earth Day it's hard for me to focus on just one species or community because to me they are all special in some way; they each have a special job to do which in turn connects us all on this wondrous planet. I do have to say that I love birds though because they signal the beginning of each day with their singing and chirping, what a nice way to wake up each day.