PBS Documentary Featuring NatureServe Chief Scientist Wins Regional Emmy
Healy Hamilton, NatureServe's chief scientist, lends her decades of research and expertise as one of the preeminent experts
---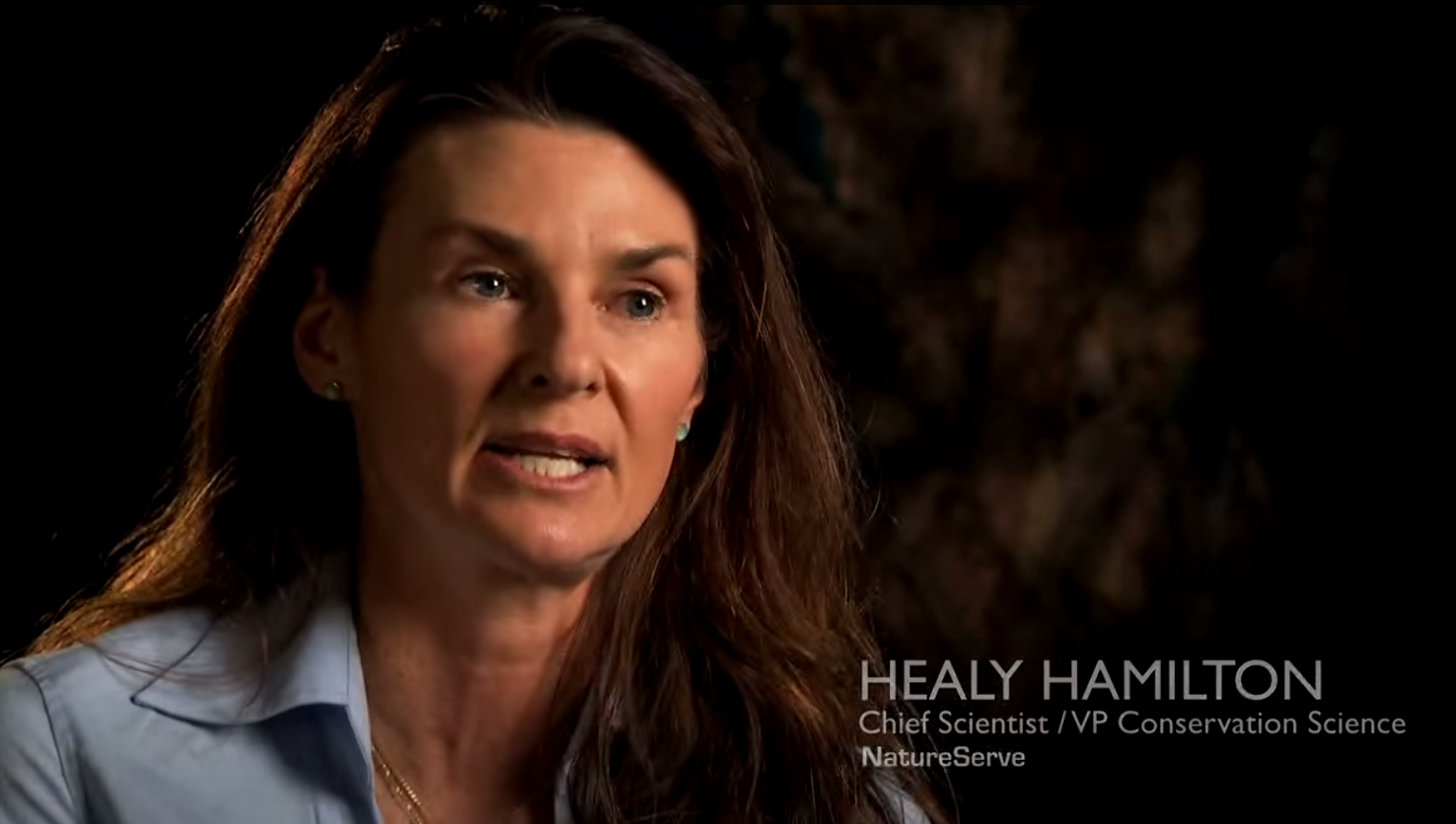 Update: At the 44th Annual Northern California Emmy Awards, Becoming California was awarded an EMMY for Best Cultural/Historical Documentary.
California is a land as abundant in beauty and biodiversity as it is rife with threats and looming conflict. But there are ways to reconcile society's need to exploit natural resources with the need to take care of the natural world, to sustain environments and give room for economies to prosper.
Such is the premise behind Becoming California: Environmental Change on America's Western Edge, a documentary that tells the story of how leaders from the scientific and business communities are pushing to reconcile nature and civilization.
The documentary, spearheaded by award-winning writer/producer Kit Tyler, builds around interviews with more than 40 top scientists, educators, and business luminaries who together embody an emerging story of environmental change from California's geological past to its anthropocene present—a perspective in which man and nature are partners rather than combatants.
With its disparate habitats and sprawling landscapes, California is home to the widest variety of species and the largest number of species that are found in no other state. That species richness, coupled with the mounting threats to their survival, qualify California as one of the world's 25 biodiversity "hotspots."
Healy Hamilton, NatureServe's chief scientist, lends her decades of research and expertise as one of the preeminent experts on the disappearance of habitats and its impact on the diversity of life. She explains the importance of that diversity as the "magic carpet ride of life."
"Think of that magic carpet as a beautifully intricate pattern made of individual fibers," she says in the documentary. "The interaction species have with one another creates beautiful patterns, patterns that are part of our everyday existence and part of our heritage. Things like nutrient cycling, water purification, creating soil: these are all gifts from the diversity of life that happen because of the pattern of species interacting."
But human processes, especially a lack of awareness of the dangers of losing biodiversity, are causing profound harm.
"We are pulling individual fibers out of that carpet, unraveling, we see the pattern literally disintegrating before our eyes," she says. "And eventually, that carpet won't fly anymore."
Learn more about the film here.