Protecting the Precious Forests of Veracruz
BWB 2015 will feature a pair of presentations about ongoing efforts to protect lands in the eastern Mexican state
---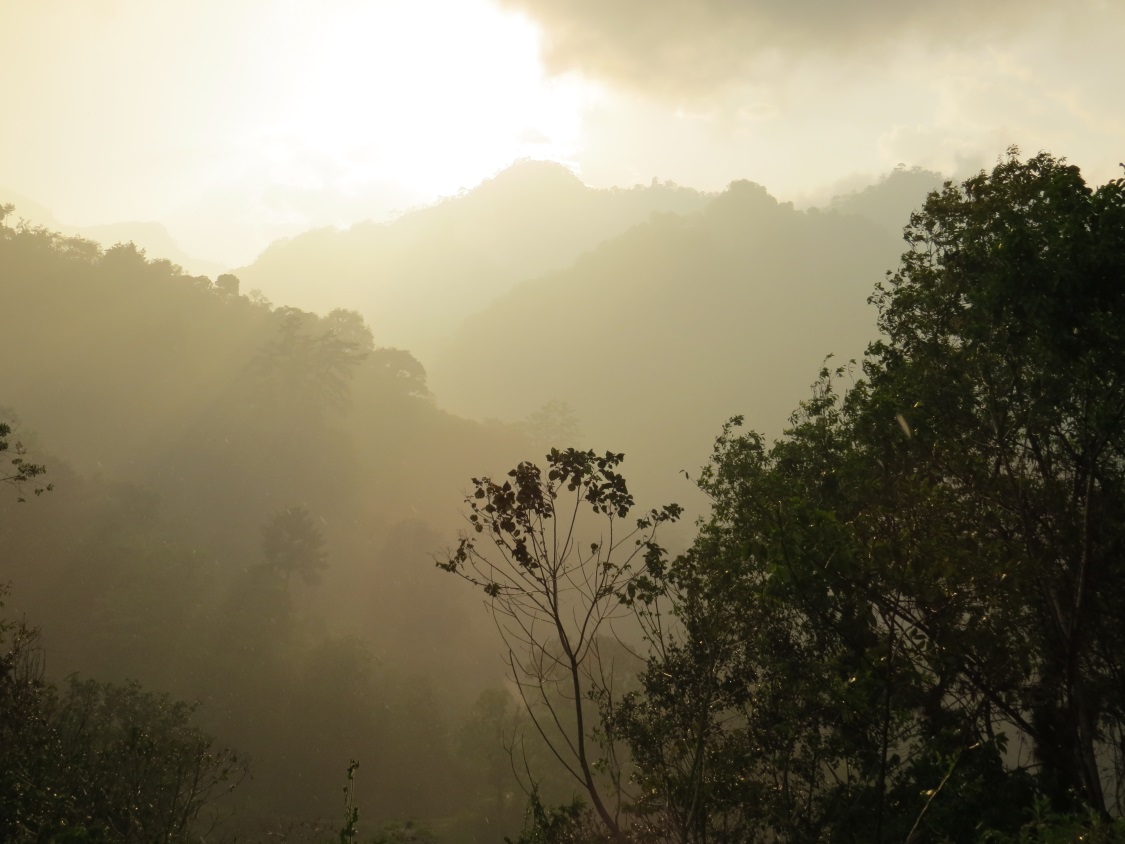 Nestled throughout hundreds of miles of coastal ecosystems along the Gulf of Mexico, the lush forests of Veracruz stand as one of Latin America's most cherished natural features. Safeguarding those forests is paramount to Pronatura Veracruz's work to protect rare species and threatened habitats while harmonizing ecological integrity and social well-being.
When the NatureServe Network convenes for Biodiversity Without Boundaries 2015 in April, Pronatura Veracruz will give a pair of presentations on two of the mechanisms being used to preserve land and promote healthy ecosystems in the eastern Mexican state.
Private Reserves Archipelago: A Sustainable Conservation Alternative
Presentation by Fadi Najib Farhat
Monday, April 27 - 10 a.m. to 11 a.m.
The certification of private reserves is one of Pronatura Veracruz's most important tools for protecting ecosystems and forests. This legal measure allows conservationists to engage public institutions and private landowners or communities to promote conservation in between short-term and long-term time frames. Archipelago Reserves are a recently devised conservation scheme intended for regions with fragmented landscapes. They aim to integrate corridors and small- or medium-sized protected areas into a network in order to ensure connectivity and the conservation of biodiversity.
One challenge has been the long-standing clash between environmental conservation and human-driven priorities. Trying to protect an ecosystem or species without first having social consensus and active community participation is a fruitless venture.
On private reserves, Pronatura Veracruz uses a management model that addresses conservation emergencies, socioeconomic needs, and public policy opportunities, and also meets two of the 20 Aichi Targets (14 and 15). Fadi Najib Farhat has overseen Pronatura Veracruz's private reserve certification for two years. His hour-long session at BWB 2015—divided into a 40-minute presentation followed by 20 minutes of open discussion—will describe the management model that Pronatura has been developing over the past decade. The session will conclude on the importance of involving communities and landowners so that they assume issues of natural resources and heritage conservation as their own. Opinions, experiences, and critiques from session attendees will be used to share and enrich the model. 
Evaluating the Effectiveness of Public Reforestation Policy in Protected Areas
Presentation by Ixchel Sheseña Hernandez
Wednesday, April 29 - 11:30 a.m. to noon
For several years, the Mexican government and nonprofits have been strenghtening efforts—and spending large amounts of money—to reforest two federally protected areas in the state of Veracruz. Deforestation in both areas has worsened despite this investment. Meanwhile, the results of reforestation efforts are not being monitored. These trends raise questions as to whether funds and efforts are being applied correctly. Pronatura Veracruz has developed a GIS-based methodology that, together with field monitoring, evaluates the effectiveness of investments.
First, Pronatura Veracruz established monitoring points in the reforested sites according to a stratified analysis of variables including:
Worked parcels
Financial amounts
Altitude
Types of government programs implemented in each site
Frequency of monetary support
The second step is an inventory of trees found at monitoring sites identified in the GIS work. 
This monitoring method can be used to measure the results of a reforestation campaign or program, identify the reasons why results differ from expectations, and reorient actions and strategies to ensure public funds are better applied toward making measurable conservation gains.