NatureServe Canada works with its member and partner organizations to develop scientific publications that leverage and highlight the NatureServe Network's biodiversity information.
Our featured publication:  On Guard For Them: Species of Global Conservation in Canada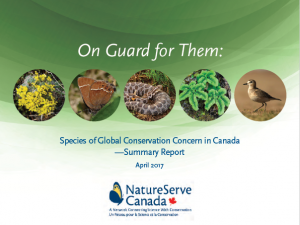 We are currently working on a report with the Nature Conservancy of Canada that will document Canada's endemic species. 
Please contact us should you wish to learn more, or contribute to this project.